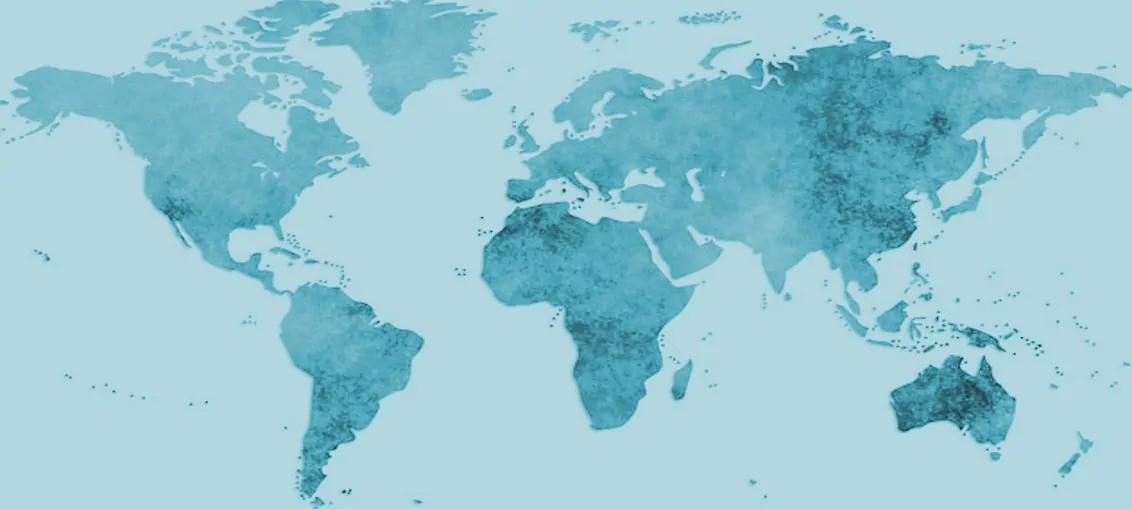 Recently, I posted a photo here about the styling effects found in QGIS for vector layers.This caught many eyes into the issue of the awesomeness found in QGIS and today, I want to explore some of this awesomeness.First, I will start with the issue mentioned above;
Draw effects in style section
Often, we do make beautiful maps in our projects and we glad about them.But, ever wondered how it would look like if some extra hype was added into the symbology capabilities in QGIS?…probably yes.The "Draw effects" capabilities comes in handy to help in such.The section helps add glow and other effects to the vector data available in the project.
Below is an example;

This is done from this window in QGIS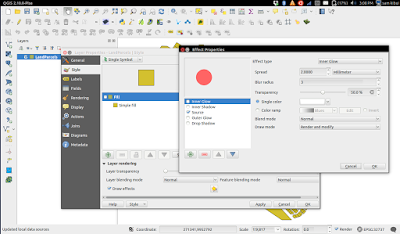 Symbol levels
In a GIS, the three types of data(point, polyline and polygon) have different tools for their tweaking/styling.Loading interlinked linear features in a GIS is at times met with difficulties in displaying their interconnectivity as shown below;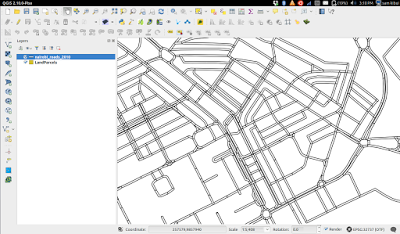 In QGIS, this can be tackled easily using one button click.The "symbol levels" tool enables the user to style the features at wish by reordering the levels in which each section appears.From the above pic, this is what it would look like if the symbol levels are applied.

Explicit class definitions
When symbolizing features in a GIS, its important to always have a look at how well classes are distributed within the classification matrix.In QGIS, this is possible using the real time histogram diagrams that show the variability of each class and their distributions.This is really good to ensure balanced and good classification criteria.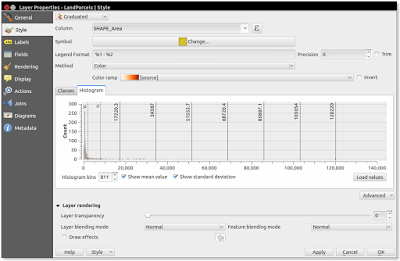 The QGIS processing toolbox
The processing toolbox in QGIS is an awesome section to find tools and algorithms to aid in your work.There exist many tools out of the box that can be used for diverse functionslities.It comprises of the GRASS tools,Orfeo toolbox,GDAl/OGR and many more.Each tool is useful for a particular task.Check out the new algorithms in 2.10.0 AND 2.12 (awesome..right?)

The semi-automatic classification plugin
The need to carryout GIS analysis and Remote Sensing tasks on one platform has been an issue for some time now.Fortunately, modern GIS systems have been able to make this a reality.In QGIS, this is possible using the semi-automatic classification plugin.The plugin offers remote sensing tools useful in analyzing imagery and deriving important information from them.This plugin is an easy-to-understand tool that is really helping users in projects all under the QGIS roof.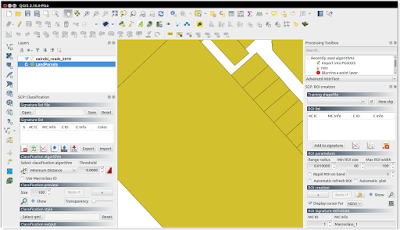 These were just a few sections I looked forward to tackling today.For more details, checkout the QGIS Official page. If you have a query or comment, let me know right away….