A few years ago, a lot of industries didn't apply GIS in their operations, let alone apply it in their decision-making process. Fast forward and GIS has revolutionized most industries, including Real Estate, Disaster Management, Marketing, and many more. And that's not all, with the advancements in geospatial technology; GIS will penetrate other industries. The future of GIS depends on how the various practitioners apply it in their line of work. Below are some of the questions that you can address today, to help you understand what the future holds for you in the GIS fields;
What are the latest trends in GIS?
How are upcoming technologies complimenting GIS?
What does the future hold?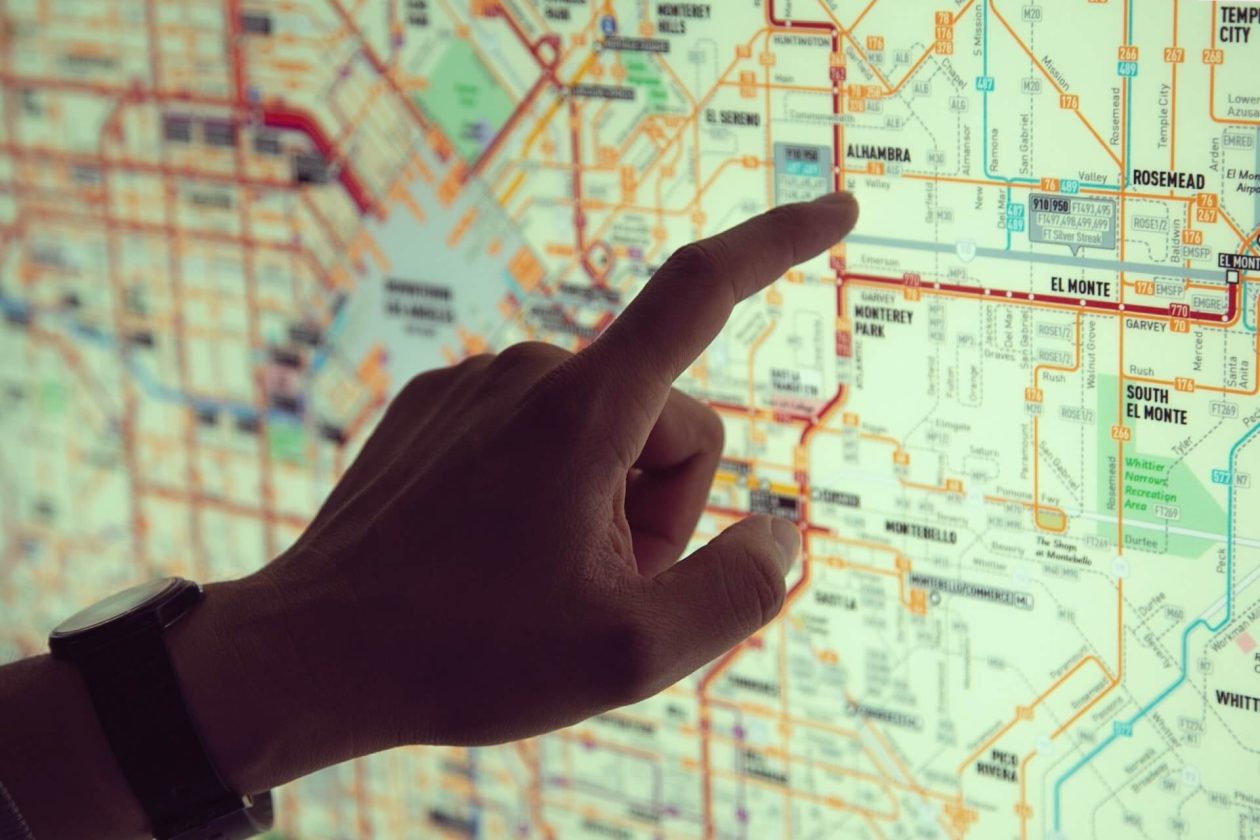 Current Trends in GIS
In order to understand the future of GIS, we need to evaluate the current trends and how they are already expanding the horizons of where geospatial technology can be applied.
Data Collection and Analytics
Real-time data collection has helped industries such as eCommerce and research make data-driven decisions. With time, the interaction with the data being collected seems to be yielding better results. For instance, an application such as eLocust3 collects rainfall data, vegetation data, and soil data in real time. It then sends the data to the headquarters where it's analyzed and used to create distribution maps of where locusts may hit next. Smallsats (Small satellites) and drones have increased the rate at which remote sensing data is available for analysis.
Besides the collection of satellite data in real-time, there's the miniaturization of devices. Thanks to the Internet of Things (IoT), phones, cars, and electronic devices are designed to collect data and make it accessible to users. All these technologies have made a lot of geographic data available. As a result, you'll see heavy usage of GIS in military operations, flight management, fleet management, traffic management, and even sports. GIS computing capabilities, such as the use of Python and R, makes it possible to handle bulk data all at once. Other useful computer networks for handling data include CyberGIS and cloud GIS.
Open-Source Mapping
There are several open-source software that enables users to interact with spatial data. A good example is OpenStreetMaps which engages locals to share their data by participating in mapping projects. As a result, they have been able to update maps of inaccessible areas, create distribution maps on disaster-stricken areas, and even update the topographic maps for major city centres. OpenStreetMaps relies on field data, satellite imagery, and GPS devices.
Access
As a result of the open-source mapping, and the numerous GIS applications, a lot of people have access to geographic data. This may be a good thing since now; more industries can take advantage of data to make better decisions. However, there's no effective control over who can access the data and how they can use it. IoT may also lead to the availability of sensitive information, exposing users to cyber-attacks.
Workforce
Since the applications of GIS are on the rise, more people are joining the profession. Also, people in different disciplines are taking courses in GIS so that they can leverage the power of spatial data in their industries. The rise in the workforce poses a challenge since most people who are joining the workforce are only knowledgeable in the front end of GIS. That is, they can use some of the tools, but they have no idea how it works in the background. Users in Geography, Geospatial Engineering, Geomatics, or any other related field are equipped with critical thinking and analytical skills that help them derive more information from Geographic data.  To effectively apply GIS in various industries, the workforce will need to learn the theoretical aspect of collecting and analyzing Geographic data.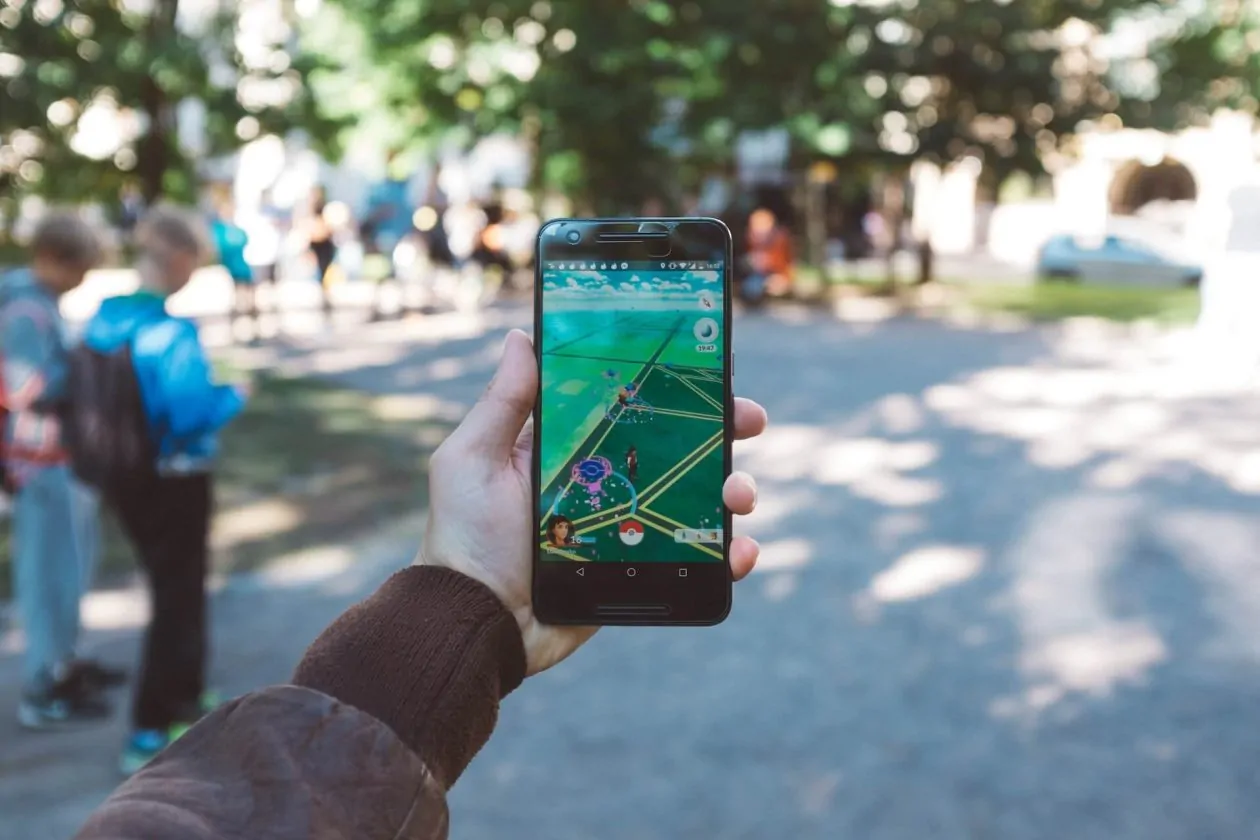 Upcoming Technologies for Use with GIS?
Big Data & Machine Learning
One of the biggest trends in GIS right now is big data. With the advent of cloud computing, companies are able to store massive amounts of data in the cloud. These large datasets allow them to analyze patterns and make predictions based on the data.
The other major trend in GIS right now involves machine learning. Machine learning allows computers to learn from past experiences and use those lessons to predict what might happen next. For example, if you know that a certain area has been prone to flooding, then you could program a computer to be aware of that fact and adjust its behaviour accordingly.
Virtual Reality
VR is relatively new in the Geospatial industry but its use will help grow the sector immensely. VR creates a completely immersive 3D environment allowing you not only to see objects but also feel in the virtual world. For example, if you were playing a game where you had to pick up a gun, you could feel the weight of the weapon in your hand.
VR has many advantages over AR. First, it provides a much higher level of immersion than AR because it creates a complete 360-degree view of the user's surroundings. Second, VR is cheaper than AR because it doesn't require special equipment such as cameras or sensors. Third, VR is more accessible than AR because it requires less training to use. Fourth, VR is more intuitive than AR because it makes it easier to understand what is happening in the virtual world. Finally, VR is more engaging than AR because it gives users a sense of presence in the virtual world.
Augmented Reality
AR is a subset of VR (Virtual Reality). AR is one of the hottest topics in tech right now. It's an emerging technology that allows users to see virtual objects superimposed onto real-world environments. This type of technology has huge potential for both business and consumer applications.
The first generation of AR devices were bulky headsets that required users to wear them while using the device. However, recent advancements in mobile computing have allowed for smaller, lighter, and less expensive AR devices. These new devices allow users to view digital information overlaid on top of their surroundings.
The future of GIS lies in augmented reality. Augmented reality is a technology that overlays digital information onto the physical world. For example, assume you were walking around a city street and saw a billboard advertising a new restaurant. You could click on the image and be taken directly to the website where you could learn more about the establishment.
In addition, AR allows people to see things from different perspectives. For instance, if you were standing at a construction site and wanted to know what materials were being used, you could look at the building from above and see which materials were being used.
The AR market is estimated to grow to about USD 90.8 billion by 2028. This is at a CAGR of approximately 31.5% between 2022 and 2028.
3D Printing
3D printing has been used for decades to make prototypes and small-scale items. Today, it is now being used to make larger objects as well. This new form of manufacturing allows people to print out an object using a 3D printer and then add additional features to them. These features can range from adding colour, and functionality to making something more durable.
The geospatial industry will leverage this kind of technology in producing outputs that are physical and durable. This has already been done in printing out model landscapes oh geographies during projects.
The technology behind 3D printing is still relatively new, but it's already changing the world. In fact, 3D printers are becoming so popular that some companies are starting to offer free shipping on orders of $100 or more.
Blockchain Technology
A blockchain is a distributed ledger that records transactions across a network of computers. It was first developed by Satoshi Nakamoto in 2008. Since then, it has become increasingly popular among businesses and governments.
The technology behind blockchains is called cryptocurrency, which means a digital currency. Cryptocurrency is a type of virtual currency that uses cryptography to secure and verify transactions. Bitcoin is one example of a cryptocurrency. In fact, bitcoin is the most well-known form of cryptocurrency because it was the first widely used digital currency. However, there are many other types of cryptocurrencies, such as Litecoin, Dogecoin, Ethereum, Ripple, Dash, and Monero.
The blockchain is a decentralized database that stores information in blocks. Each block contains data from previous blocks, making it extremely difficult to change or delete information. Due to this, blockchain technology is often referred to as tamperproof. For example, if you were to try to alter a record in a blockchain, the system would detect the alteration and prevent it from being saved. This can be used in sectors such as land information systems, where blockchain can be used to store land ownership details.
The applications of blockchain technology in the GIS industry are endless. For instance, companies could use blockchain technology to create a decentralized database accessible from anywhere in the world. This would allow users to access information without having to rely on a central server. Another application of blockchain technology is the ability to store data securely. This is because the data is stored in blocks, it cannot be altered or deleted. This makes it very difficult to hack into the system.
What does the future hold?
For starters, the advancements in GIS computing have widened the scope in which GIS data can be used. Lots of organizations are already developing GIS apps that are tailored to collecting, analyzing, and visualizing data that are relevant to their line of work. For instance, there was a surge of web applications and dashboards built to track the spread of Covid-19. Real-time data, web frameworks, and GIS computing made it possible to track this disaster. From the looks of it, there will be an increase in demand for such applications in the next few years.
Platforms like GitHub have also encouraged GIS practitioners to collaborate and share their repositories. It's also easier to develop apps nowadays since there are several GIS APIs; all you need to do is "call" them within your code.
GIS's future is most promising when combined with machine learning. An excellent example of this is autonomous vehicles. In the future, we will see a lot of self-driving cars on our roads. The technology is already being used today in some countries, but not all. It requires a combination of many different technologies, including LIDAR, radar, and cameras, among others. The sensors collect data about the environment around the car, which is then processed using GIS software. The result of this is a map of the surrounding area, which is then displayed on the dashboard. The role of GIS here is to calculate the shortest route, capture traffic, weather, and road conditions, and aid in navigation.
There's much to be expected from a combination of GIS, AI, machine learning, and deep learning. For instance, they can help create predictive models for precision agriculture, fighting crime, predicting extreme weather conditions and their possible effects, and many more applications.
The more GIS is combined with emerging technologies, the more useful it becomes in solving real-world problems. These technologies include AI, Deep Learning, Machine Learning, Augmented reality, cloud computing, IoT, and real-time data collecting and analysis. However, there needs to be some regulation on the data that users should have access to. Also, to make sure that we make the most out of it, the workforce should have some understanding of various geographical aspects, not just the front-end mapping and visualizing tools.