It's quite some time since I talked about Web-GIS development on this blog. In the last year, I have had a great time exploring different mapping platforms and testing any platform that I came across. Web-GIS is a field in which over the last few years, has really seen the light of the day as every organization struggles to migrate to the cloud.
Cloud computing platforms have facilitated this move by minimizing on development time required to setup a full GIS stack on the cloud.Having both commercial and open platforms, web GIS has interested many  in different fields and tests have been conducted to prove its importance to a company's area of jurisdiction.
As I have been interacting with the industry and organizations in different areas, web-GIS is an area every manager is interested in. Cutting-edge solutions to handle organizational activities and operations are being developed day in day out. To illustrate a web GIS, I will take a look at a project developed for the Agriculture sector "
AgriDSS
" which serves as a decision support system for both the management and the citizens. The system had a number of functionality;
A routing system
Incidence Reporter
A map dashboard
Front-end and back-end
User registration process
A news broadcaster
Crop information communicator
Query tool
An event planner
Map printing capabilities
Data download tool
e.t.c
In this system, user data management and interaction was of key focus and the developed sections seek to solved this utmost need.
Such systems, they are very useful to both the administration and also to the citizens.As the number of internet users in Kenya continues to skyrocket, these systems will be of great need and help to all.
A lot is done in the agriculture sector that need modern day solutions to increase service delivery and maximization of yields in our farms.
In today's world, Web GIS is not a new technology any more but a necessity. Not to be confused with Internet GIS, web GIS is simple to implement and maintain and technology breakthrough has been a great helper in achieving targets and goals across organizations.More details about the project, drop a message at
[email protected]
The following are some of the screen-shots of the developed Decision support system.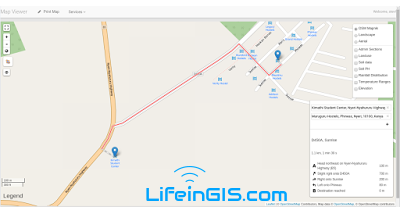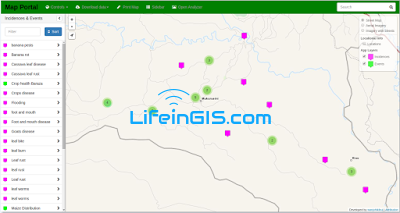 Whats your take on this? leave a comment below.