Sometimes we find ourselves lost while traveling. Right? But have you really tried to leverage some of the modern technology on your mobile phones to avoid trouble while navigating? Thanks to technology as of now, some of the things we wished for before are a reality. We can utilize powerful mapping apps effectively and for free over various platforms such as Android OS. Over the weekend, I traveled from Nairobi (Capital) to the far West of Kenya. As I planned for this journey, I decided to use GPS Essentials (OpenStreetMap-Based navigation app for Android) on my Samsung mobile phone to track my travel way.
GPS Essentials offered a very good interface with many tools for use such as the Compass, Portable maps, Google Maps, Camera, Satellite viewer and many more. It also offered a way of measuring altitude, time, sunrise and moonrise, temperature etc.
I needed to use this app so much in order to validate it's capabilities for working on some small scale projects that am involved in during my day-in-day-out operations. So, just as you would do, I put a reminder on my mobile to remind me on departure to set tracking on. Fortunately, all went well and the track was being recorded throughout the journey.
The result was;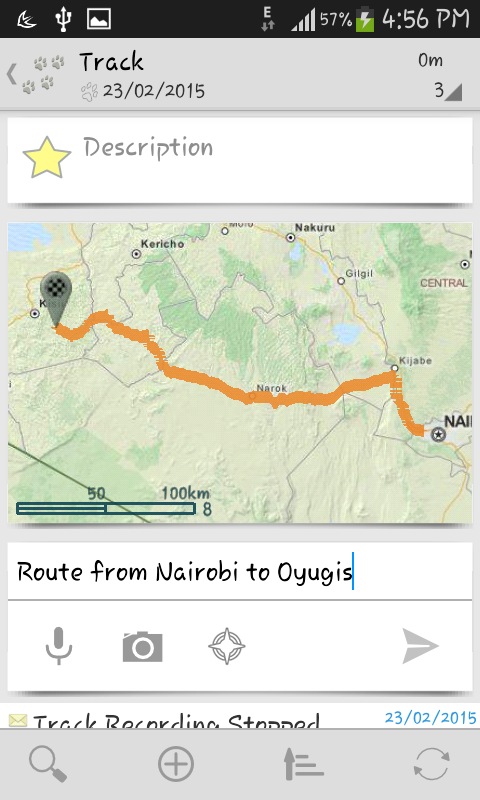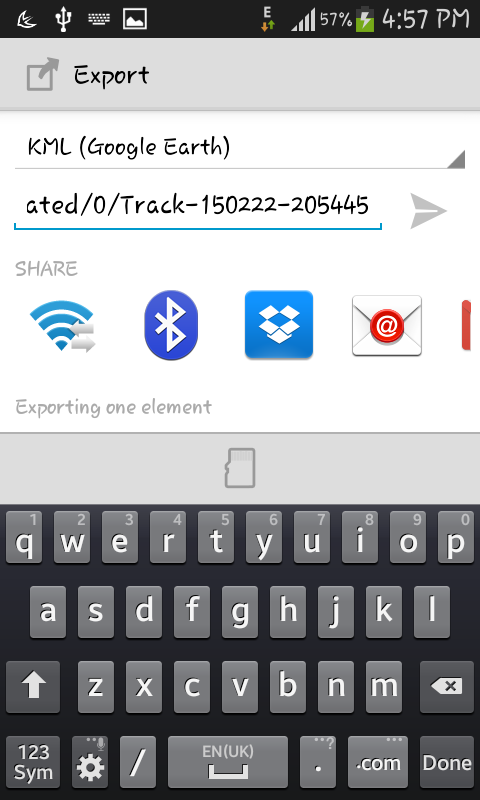 The benefit of using the GPS Essentials is that it gave the option to export my layer as either KML or GPX.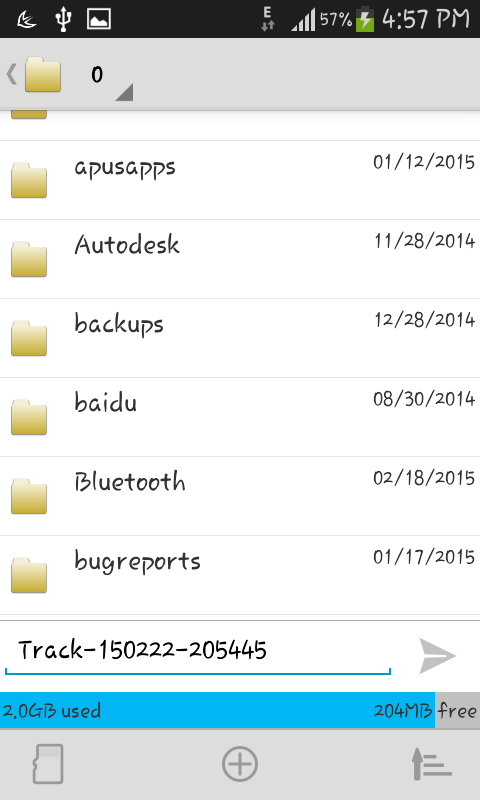 Then I loaded my .gpx layer in QGIS to do some more analysis on it such as to know the counties that we had passed through ,the towns that we passed and also confirm that the projection I used was correct and accurate compared to the roads layer I had on my computer.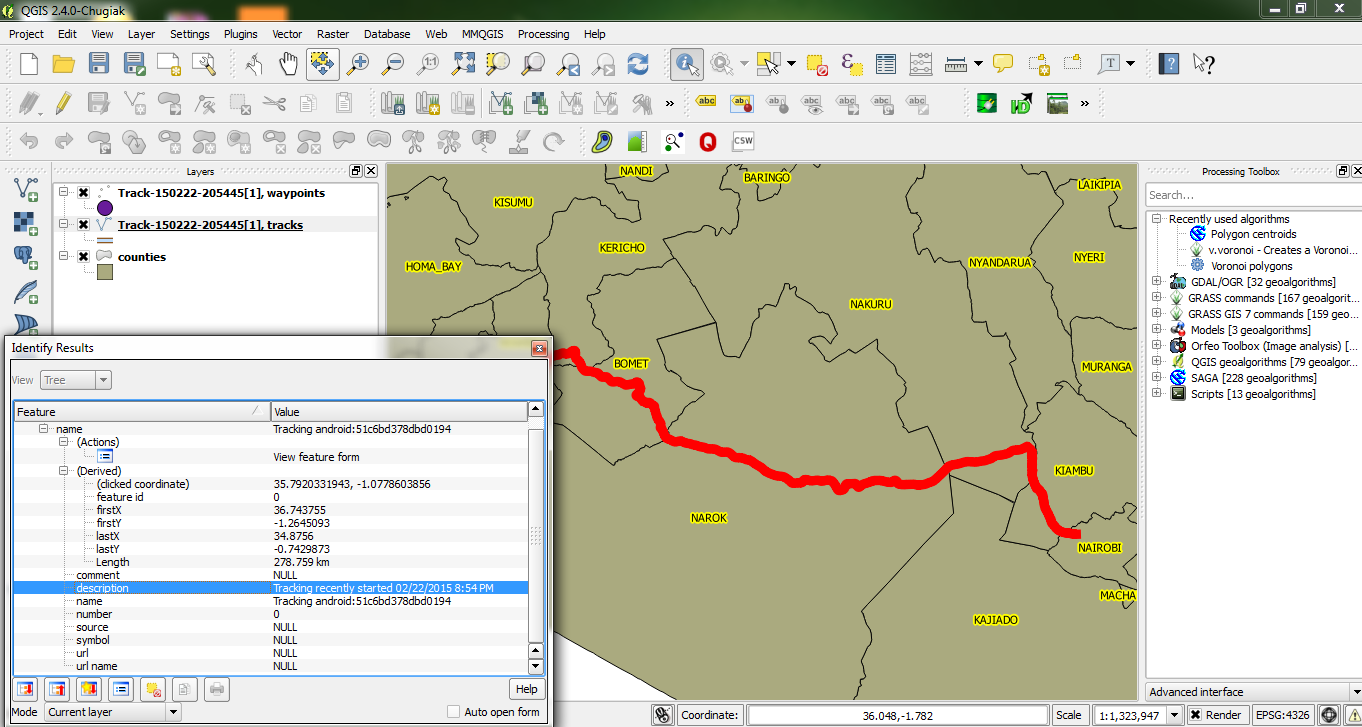 The results after analysis:
I had an accurate layer of a route from Nairobi to somewhere in Nyamira County (Where my phone went off due to low battery)
My layer passed through Seven (7) counties.
The layer has a network feature where I can tell the start and end of the track (includes direction aspect)
In conclusion, there exist various free GPS tools thats are robust and effective in their working while still being cheap or cost free.GPS Essentials is one of them.Lets map for our society.