Geographic Information Systems (GIS) is a rapidly growing field, and as such, there is a growing demand for GIS training programs. Developing an effective GIS training program requires careful planning and execution to ensure learners achieve their goals. There are many more inspiring GIS users today than ever.
According to a report by Zion Market Research, the global GIS market was valued at approximately USD 8.3 billion in 2020 and is expected to reach USD 22.9 billion by 2026, growing at a CAGR of around 18.1% between 2021 and 2026. This growth in the GIS industry suggests a corresponding growth in the demand for GIS training, as more people seek to acquire the skills and knowledge necessary to work in the industry
In this blog post, we will discuss the lessons learned over 10 years of experience in building effective GIS training programs and training. From identifying learner needs to developing instructional materials, we'll share the strategies that have worked for us and provide tips for others looking to build their own successful GIS training program.
Today, there are many GIS training programs/courses Online. This is attributed to easy access to the Internet, growing technologies and paradigm shift in user needs. Over the years, I have interacted with many groups, organizations and GIS users from all breadths during my training sessions. I will be sharing the lessons I have acquired from these training sessions and the formulation of effective GIS training programs.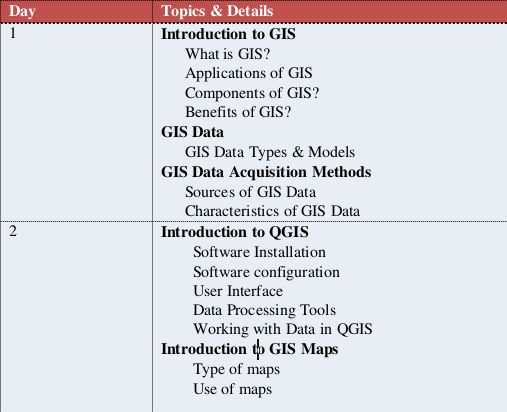 There are various steps to developing an effective training schedule such as identifying your audience, creating a curriculum, using effective teaching methods, evaluating your program, offering ongoing support, and continuously improving.
1. Understanding Learner Needs
Before you start designing any training program, it's crucial to understand the needs of the learners. In simple terms, for effective training, a generic training program can be troublesome. Conducting a Training Needs Assessment (TNA) is can help in identifying the skill gaps and learning needs of learners. We can conduct this by carrying out surveys, focus groups, and interviews with learners or other stakeholders. It's important to identify the current knowledge and skills of learners, as well as their preferred learning styles and training delivery methods.
For instance, if we are creating a GIS training program for monitoring and evaluation professionals, it will be different from a program designed for staff working in the humanitarian sector. The topics could be similar but the content, data and analysis will differ. Learners could also be in the same sector but have different training expectations. A good example is a local government staff who wants to improve their ability to use GIS software to map land use patterns in the city and another staff who wants to use GIS to automate visualizations and reporting. Other learners might be available for one week, others for two weeks etc. Depending on availability and expectations, you might find yourself altering the curriculum. In a nutshell, training goals should be specific, measurable, achievable, relevant, and time-bound (SMART).
2. Developing GIS Training Materials
There are various training delivery methods available depending on the learner's needs. From the needs identified in step one above, you're able to identify what training materials to develop. A good example is online training where videos would work best as a resource but are not appropriate in in-class training.
Over the years, I have realized that learners react differently to training materials. For example, don't offer a 100-page guide for topics to be covered in a day. Most of the learners do not have enough time in a day as they're juggling between work and training sessions and probably family. In such a case, you should offer something that is realistic and effective.
Also, giving training materials beforehand can deteriorate the learners' concentration during sessions. In my sessions, I offer materials after the day's sessions. The training materials should help to emphasize what has been taught during sessions and not as the first piece of information. This way, learners are able to concentrate during sessions and confirm various steps in the guides if needed.
Training materials can vary from session to session and also, based on the delivery method of the training program. GIS training resources can be; recorded videos, audio and written guides with illustrations.
3. Training
This is the interesting and the key bit of the whole exercise. Interacting with learners from different dimensions is also a learning process for the trainer. In fact, you shouldn't be a boring trainer. You're the lead in the room but you might not be the most knowledgeable person in that room. Understand the do's and do n'ts of a training session.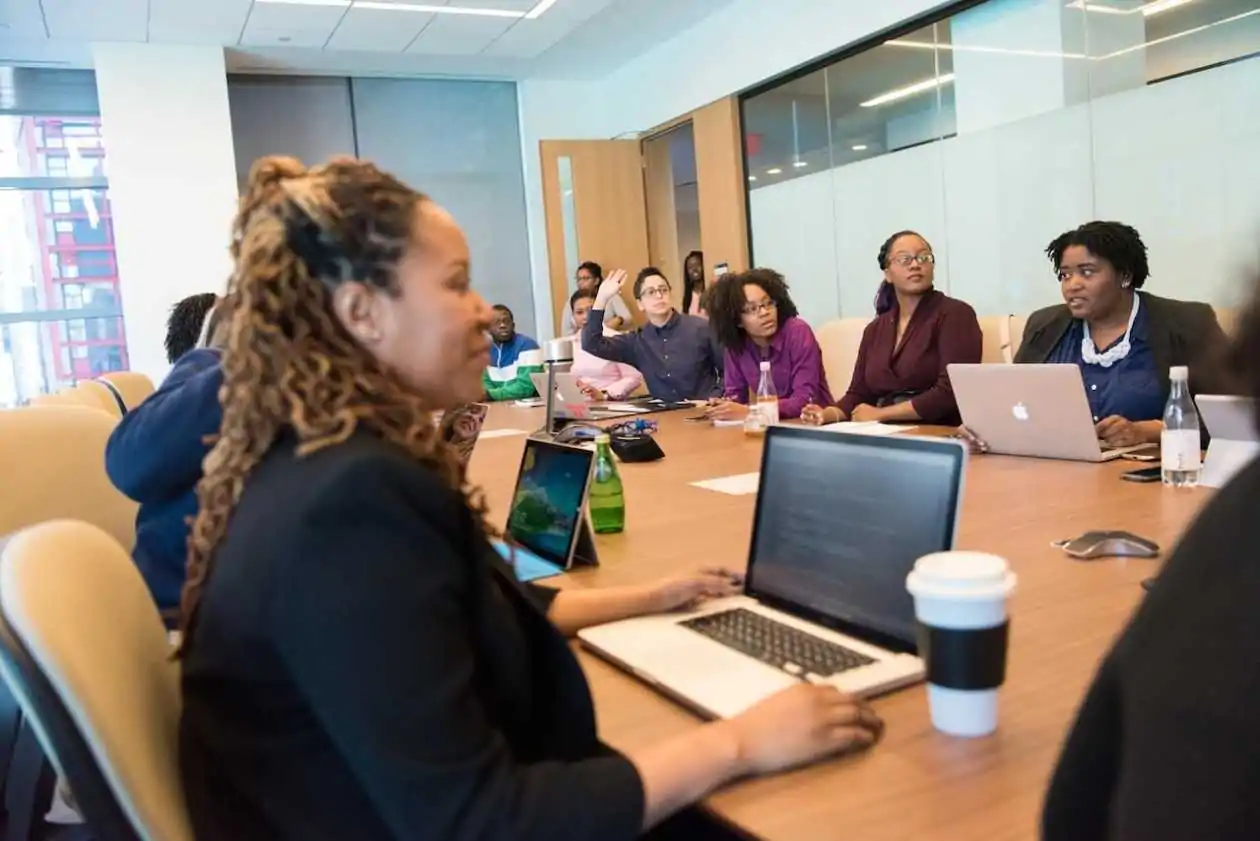 Personally, the first thing I do in every session is collect and evaluate learners' expectations. Do they align with the training curriculum? What is the level of understanding of the session? what do they expect? With this kind of information, you will evaluate the need to recalibrate the sessions or carry on as they are.
There are common mistakes most trainers commit during training sessions. Examples include;
Following the training guides bit-by-bit. Training materials are meant for the learners and not the trainers. Don't follow the guide step-by-step. It will get boring and there will be no need for you as the trainer when a learner can follow the guide and understand.
Failure to read your audience's mood. Learners have different understanding rates and this can cause chaos in your sessions if not well managed. Every member of the group is important and their understanding of the topic is your goal. Ensure everyone is on the right path during sessions.
Focusing more on time than content. Most training sessions are time-constrained and topics could be many based on the training program. Based on the learner's learning pace, at times, you might have a number of uncovered topics within the stipulated training time. Don't panic, you have the option to extend a bit to ensure the topics are covered. It's better to cover fewer topics that the learner will fully understand than many topics that are not clear to the learner.
Digressing a lot. Humour and stories are part of the training sessions. However, ensure you don't digress a lot as this could eat up the time meant for the training.
Issuing exercises at the end of the training. From experience, exercises should be used to gauge learners' understanding of a topic. I give exercises on a daily basis, based on the topics of the day and review them first thing in the session the next day. This ensures that the learner has daily practice outside the sessions and has a chance to ask questions whenever they arise.
4. Evaluate Your GIS Training Program
Now that you have built your GIS training program and trained, it's time to evaluate the effectiveness of the sessions. This will help you identify areas where you can improve and make necessary changes. The first feedback you get after every training session is the learner's mood. Are they happy? confused? Are they demoralized? A group that is understanding is happy and interactive. Before you go to other forms of evaluating your program, observe the mood.
To evaluate your training program, you can use different methods such as feedback forms, quizzes, surveys, and assessments. These methods will give you a better understanding of what worked well and what didn't. Based on the feedback received, you can adjust your training program to improve its effectiveness.
For example, you can ask participants to fill out a feedback form at the end of each session to rate the quality of the training. You can also create quizzes or assessments to test their understanding of the material covered in the training.
5. Offer Ongoing Support
Offering ongoing support to your participants is a great way to ensure that they continue to use GIS effectively. This is key to all groups. This support can come in different forms, such as online resources, webinars, and help desk support.
For example, you can create an online forum or group where participants can share their experiences and ask questions. You can also create a knowledge base or a FAQ section on your website to provide participants with quick access to information.
One goal of the trainer is to ensure that the learner fully adopts the skills learned in the GIS training program. By doing so, you expect them to go into advanced topics which can be tough for them at times. By offering support, you help learners with a reference in case they're stuck with an issue.
6. Continuously Improve Your GIS Training Program
As technology and GIS continue to evolve, it's essential to keep your training program up to date. This means continuously improving your program to incorporate new tools and techniques. A guide developed five years ago might be completely off compared to today's versions of the GIS tools.
To do this, you can keep testing new releases of tools, attend conferences and seminars, and read industry blogs and publications. Also, network with other GIS professionals to gain insights and other user stories. By staying up to date with the latest trends and techniques, you can ensure that your training program remains relevant and effective.
What have I learned over the years?
The following comprises some of the lessons I have learned over the years training GIS;
Most GIS learners have similar expectations. When collecting learners' expectations, most expectations are technically similar. Learn to make a map? learn spatial analysis? Understand GIS?
Leaners appreciate that no one is perfect. During training sessions, you might make mistakes as a trainer, identify the problem and solve it. This process makes your learners understand concepts more and appreciate your skills. Don't be afraid to make mistakes.
Happy learners become your network. There will be referrals and opportunities from their organizations or even circles.
As a trainer, you're competent in the workflow to be covered during the sessions but not necessarily the most knowledgeable person in that room. Take time to learn from your learners too.
Well-understood curriculum and training sessions are fun
Treating your learners equally is a key element in ensuring successful training sessions.
Making maps is one of the most sort out skills for new GIS users.
Focus more on the learner's understanding of the concepts and problem-solving workflow.
Communication is a key element for successful GSI training sessions.
That's it. There is so much to share in this area but this is what I have for now. The information shared above will vary from person to person and from one training program to another. What is your experience in the training programs you have been in or trained in? Leave a comment.